iPod, iPhone, PSP, MP4 Video / Audio Converter Software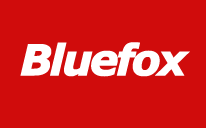 Affiliate Program
We offer
75%
commission and all new affiliates are automatically approved. All these products have trial versions that allow users download and try it.
How to be an affiliate?
Joining is free and getting started is simple. Start with visiting Regnow.com at
http://www.regnow.com/signup/affiliate?auto_vendor=16985
Complete an online sign-up form, and then you will receive affiliate ID via email. RegNow provides a safe and effective online purchasing solution. Get custom build of our products and start to make money!
How to sell products as an affiliate?
Directly link to RegNow with the product's order form with
http://www.regnow.com/softsell/nph-softsell.cgi?item=16985-3&affiliate=XXXXX
Put the product ID in RegNow after "item", and your RegNow affiliate ID after "affiliate".
What is RegNow custom build?
You can create custom versions by yourself.
Download the demo at our site first, and then rename them. For example, suppose that your affiliate ID is XXXX, and you want to build custom version of Bluefox Audio Converter. First, please download Bluefox Audio Converter, and then rename b-audio-converter.exe as b-audio-converter-XXXX.exe, so your custom version is generated.
---
©2007-2012 Bluefox Studio. All Rights Reserved.