Bluefoxvideo, iPod, iPhone, PSP, MP4 Video / Audio Converter; AVI, MPEG, WMV converter.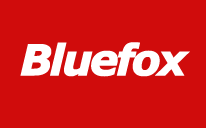 Company Information
Bluefox Software Studio is a professional multimedia software applications provider. As a shareware company, we believe we have the best technical and service among our competitor, we provide innovative video/audio multimedia applications to the multimedia fancier.
Our goal is provide more dependable and handier video/audio software to our users. "We are not popular, we are not beautiful, but we're easy, we're simple and we're useful" is our slogan. We will keep improving our multimedia products to various users' needs.
We have released a number of audio & video converters in international market as follow:
Video:
Audio:
©2007-2012 Bluefox Studio. All Rights Reserved.