Video, Movie, Audio, Converter, Conversion,Video Converter, iPod, iPhone, iPad video converter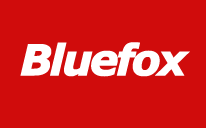 QUICK LINKS
Join newsletter
Ultimate Video Tools
portable device video tools
iPod Video Tools
PSP Video Tools
FLV to X Tools
Special Video Format tools
Audio Tools

Latest Updates
In 2012-09-08, released version 2.11.12, all video converters would have better quality by using default settings.
In 2012-08-23, Bluefoxvideo Studio has moved the core to FFMPEG which is an open source project. You can download it from here.

Key Feature of Bluefox Products
More faster than other similar products;
Windows VISTA supported well;
Perfect solution of 16:9 <-> 4:3 video convert;
Excellent output quality by parameters optimized;

What's Hot

ARTICLES

EDITOR ADVICE
©2007-2012 Bluefox Studio. All Rights Reserved.